Our story

The beginning of an adventure
In 1936 Søren and Evelyn Friis started a production of shoes for children in an old stable on Vibevej in the northwest area of Copenhagen. A few years after starting the company they decided to expand by also making women's shoes, an investment that paid off and shortly became the primary business for Fransi A/S, today with Billi Bi as their main brand.

Quality and craftsmanship has always been core values for the Friis Family. But back in the 1930's when Søren and Evelyn were starting up, there was a shortage of classic leather materials. This, however, did not hold back the hard-working couple, it only drove them to be more creative using different kinds of fish-skin for the shoe production. Søren and Evelyn made everything from flounder and eel to lumpfish and catfish into fashionable designer shoes. The shoes were made on roomy lasts with rounded toes, in douche colours, giving the shoes an elegant and exclusive Italian look. Today the old designs can be seen in exhibitions at Brede Museum.

Second generation
Carl Friis, son of Søren and Evelyn, was destined to dedicate his life to making shoes. As a child he helped out in the factory and in 1956 when he turned 16 he started his training as a shoemaker in the factory. With diligence and curiosity he learned the art of shoemaking from scratch, on the side he attended evening classes in Economics and Italian. When Carl had learned all he could about shoemaking in his parents' factory he went to Italy to study the art of shoe design and construction at the prestigious school ARS SUTORIA. Here he excelled by graduating "Modellista – Tagliatore" with the highest grade given that year (9 out of 10). He extended his stay in Italy to work for 6 months in an Italian shoe factory.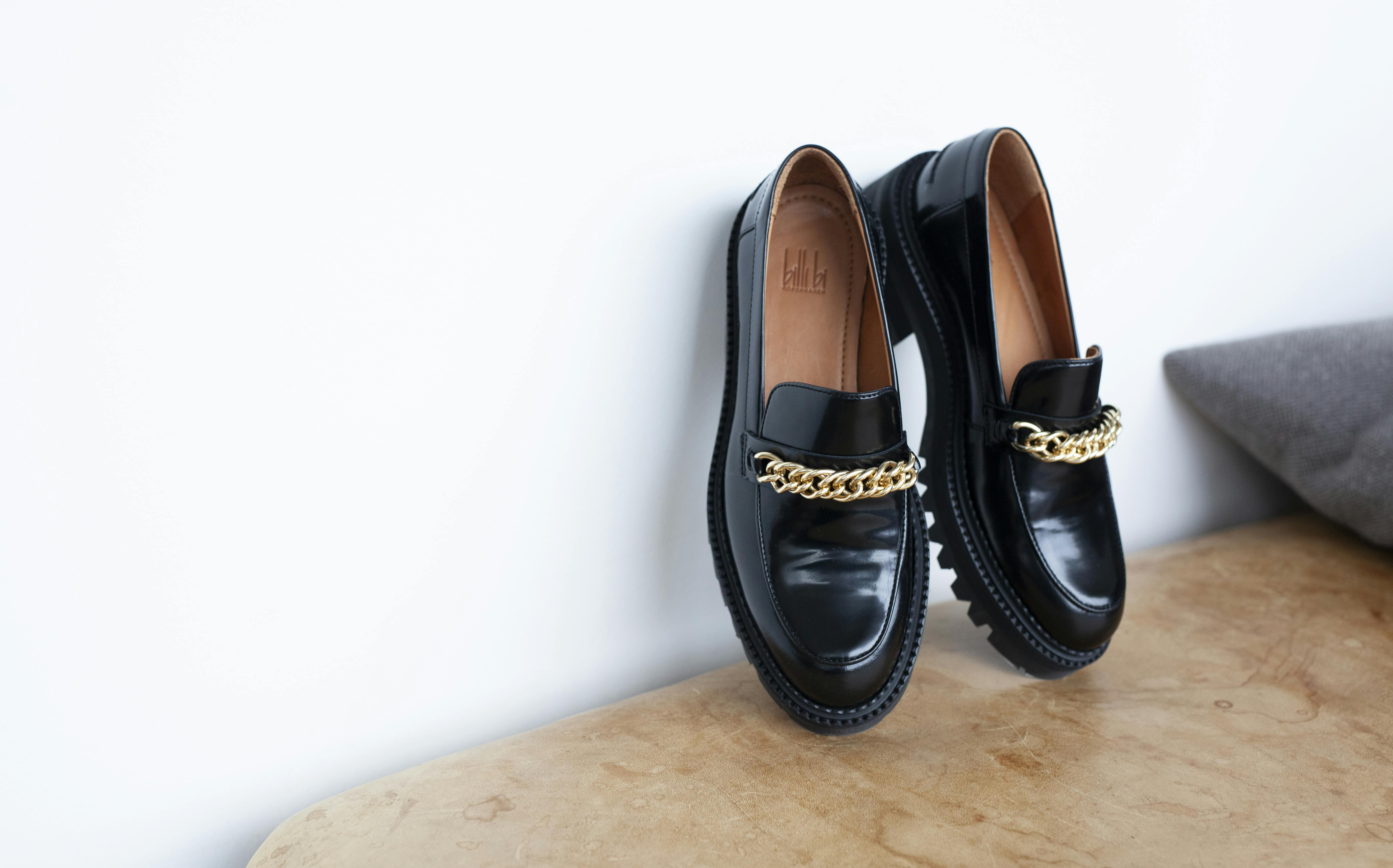 Carls drawing skills were excellent and during his stay in Italy he drew numerous designs and sent them home to Denmark. His Italian endeavours were an invaluable experience, which have continued to inspire him to this day. Carl was praised in the Italian Fashion Press and in the 6o's considered a member of the Danish fashion elite. In charge today are Carl and Carsten Friis – son and grandson of the founders.

The beginningen of Billi Bi
Carsten Friis, third generation on the Fransi family tree, played his way in to the family business from when he was a child, for example by making flower accessories for shoes. He would make them in the kitchen, heating leather on the stove to give it the right wrinkled look for petal leaves for handcrafted flowers. In 1989 Carsten started working at the family firm alongside his studies in Economics and Law at Copenhagen Business School. After finishing his studies, Carsten joined the firm fulltime, and in 1993 his passion for young and edgy shoes lead to the sub-brand Billi Bi.


The name Billi Bi came from Carsten's favourite dish: a French mussel soup.
The mussel soup was created by chef Louis Barthe at Maxim's in Paris and is a signature dish at this famous restaurant. In the 1930s Maxim's was one of the first restaurants in the world to win three Michelin stars, the highest possible number. It was highly controversial at the time to serve mussels in such a fine establishment since, back then, they were considered trashy seafood. In many ways the history of billi bi the footwear brand bears resemblance to its namesake. Fransi was the elegant and established brand and billi bi started as the edgy sub-brand, but over time billi bi became the signature brand of the Fransi Company.

Billi bi was created to be young, edgy and fashionable, today billi bi has not only achieved to stay that way, due to Carsten's eye for fashion and forward thinking business-sense, billi bi has also become one of the strongest brands in the Danish and Scandinavian footwear fashion footwear industry.

A strong brand in the Scandinavian shoe fashion industry
The collaboration between Carl and Carsten – father and son – has proven to be the perfect fusion of past and future, experience and new thinking to continue and develop the family firm. When Fransi was founded all production was in Denmark, but as time has passed and Danish production was no longer possible, all production was moved to the south of Europe. Today all shoes are produced in Europe, in Italian quality leathers mainly by Spanish shoemakers in factories, that have been producing shoes for billi bi for 25 years. Through three generations' hard work the Fransi Company, today with billi bi as the main brand, has become a major player on the Danish market for fashion footwear, and with sales in 24 countries the company continues to grow. Second and third generation are currently working closely together with great success and with Carsten's four sons the fourth generation and future is secured for the family driven company.